Mount Pleasant
—I find
Kafka's Coffee & Tea
one of the better and friendlier neighbourhood
coffee shops
around with its serious but no nonsense approach to coffee blends and reliable selection of baked treats.
It's hard to be beat the central location on
Main Street
and
East Broadway
packed in between not only other cafes, but also, little shops and stores.
Kafka's coffee is always up to par with their baristas taking careful attention to detail. Their
cafe mocha
is particularly delightful in its subtle yet sweet richness.
In contrast to the brighter, more ornate cafes, Kafka's is much more demure and utilitarian in its basic yet still hip design and decor as it reflects elements of the crafty and artistic businesses surrounding it.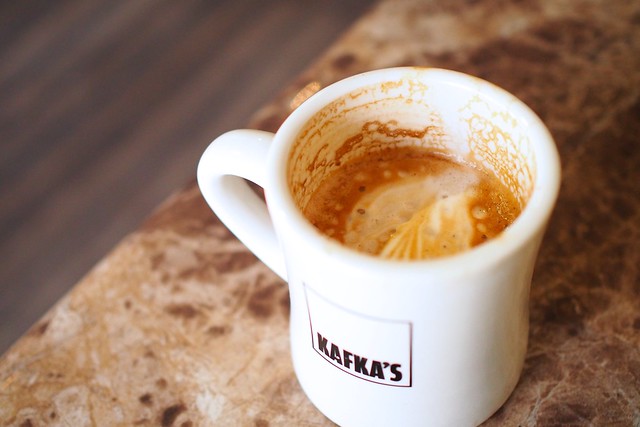 Kafka's makes a mean Americano that's perfectly comforting and solid while the
American misto
(with steamed milk) gives you a slightly fancier and refreshing satisfaction to it. I usually enjoy mine in tandem with a sweet scone for its fruity hints to balance out my caffeinated endeavour.
I always have the urge to visit Kafka's whenever I'm walking by with its warm, neighbourhood coffee shop vibe and friendly appeal.
More |
YVArcade